Ready to Run
™

Promotions.
Let us take your promotions to the next level! 
Ready,
Select from one of our Ready to Run
instant win games.
Set…
Design a handful of graphics
(or RSP Creative can help)
Promo!
Give us your graphics,
we'll do the rest!
SWEEPSTAKES AND SPIN TO WIN
Big League Chew — Whirl Series
Ready, Set… Promo! helped Big League Chew run a very successful 60-day promotion. Entrants were given the chance to win a visit the Baseball Hall of Fame and a chance for an additional $50,000 prize!
To add to the excitement 180 instant win prizes were awarded by playing a very creative spin-to-win game!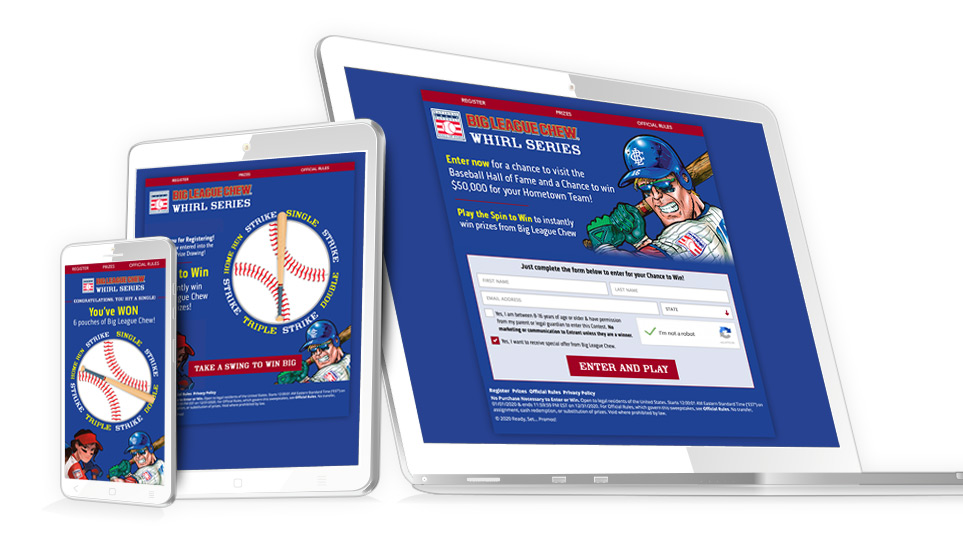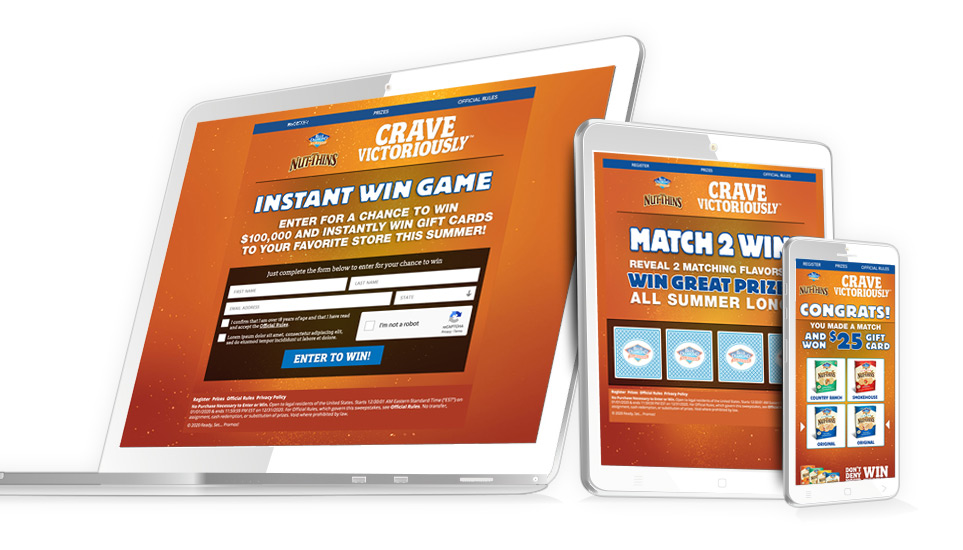 SWEEPSTAKES AND MATCH GAME
Blue Diamond Almonds Nut-Thins to Win — Sweepstakes and Match Game
Ready, Set… Promo! helped Blue Diamond collect hundreds of thousands of entries, using a $100,000 Grand Prize promise. The instant win game component awarded 90 — $25 instant win Gift Cards to the user's favorite store, plus delivered a branding video and a 75¢ off coupon to all participants!
Ready to Bring Your Promo to Life?
To learn more about what
RSP promotions

can do for you click or call!
Or just complete the form below
(*) Required fields
© 2022 Ready Set... Promo!