Ready to Run™ Simple Sweeps!
When all you need are entries!

Available Simple Sweeps Layouts
Preview our "Fun Under the Sun" examples of a simple promotion where the form is king by selection an option below.
Typical Simple Sweeps Wireframe
Review and download a typical Simple Sweep promotion flow below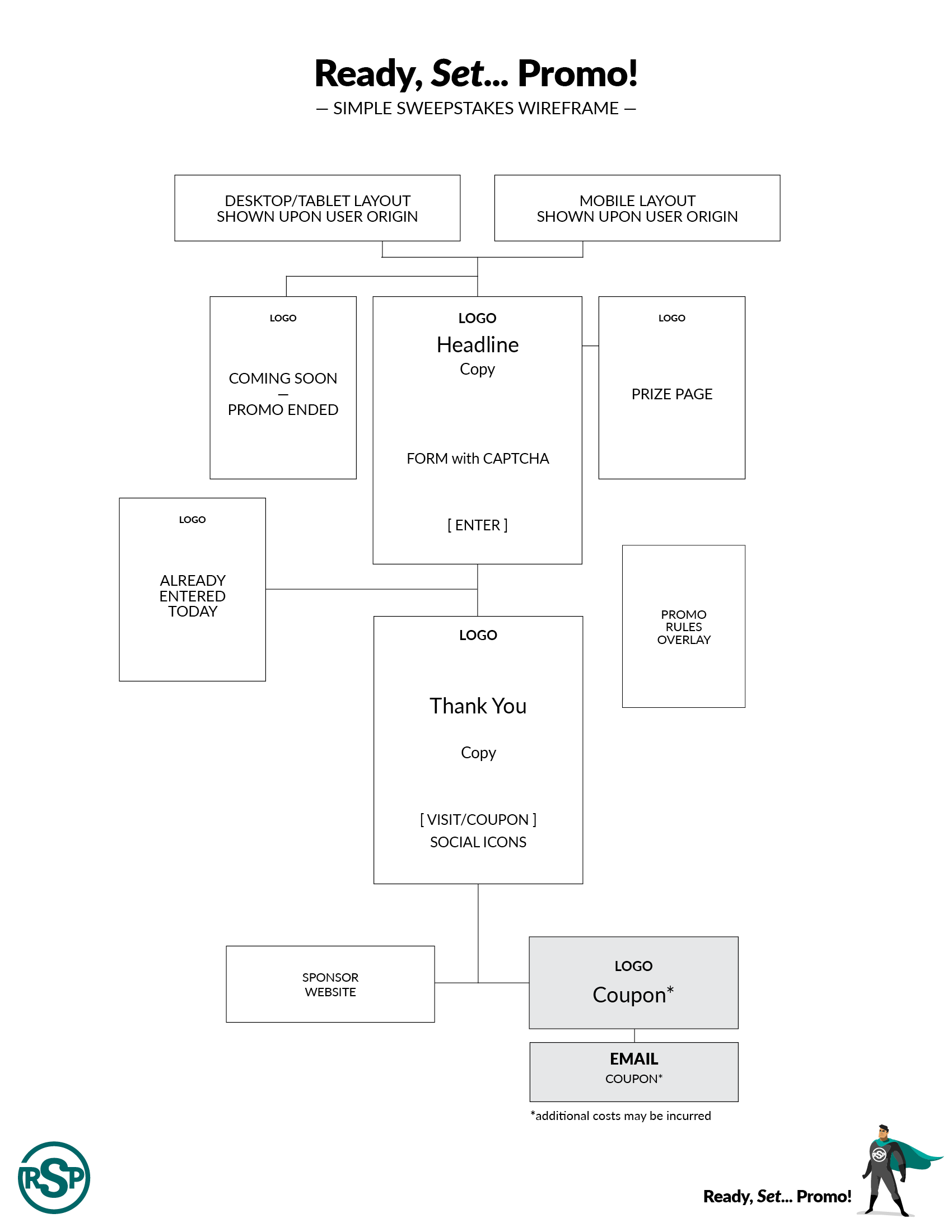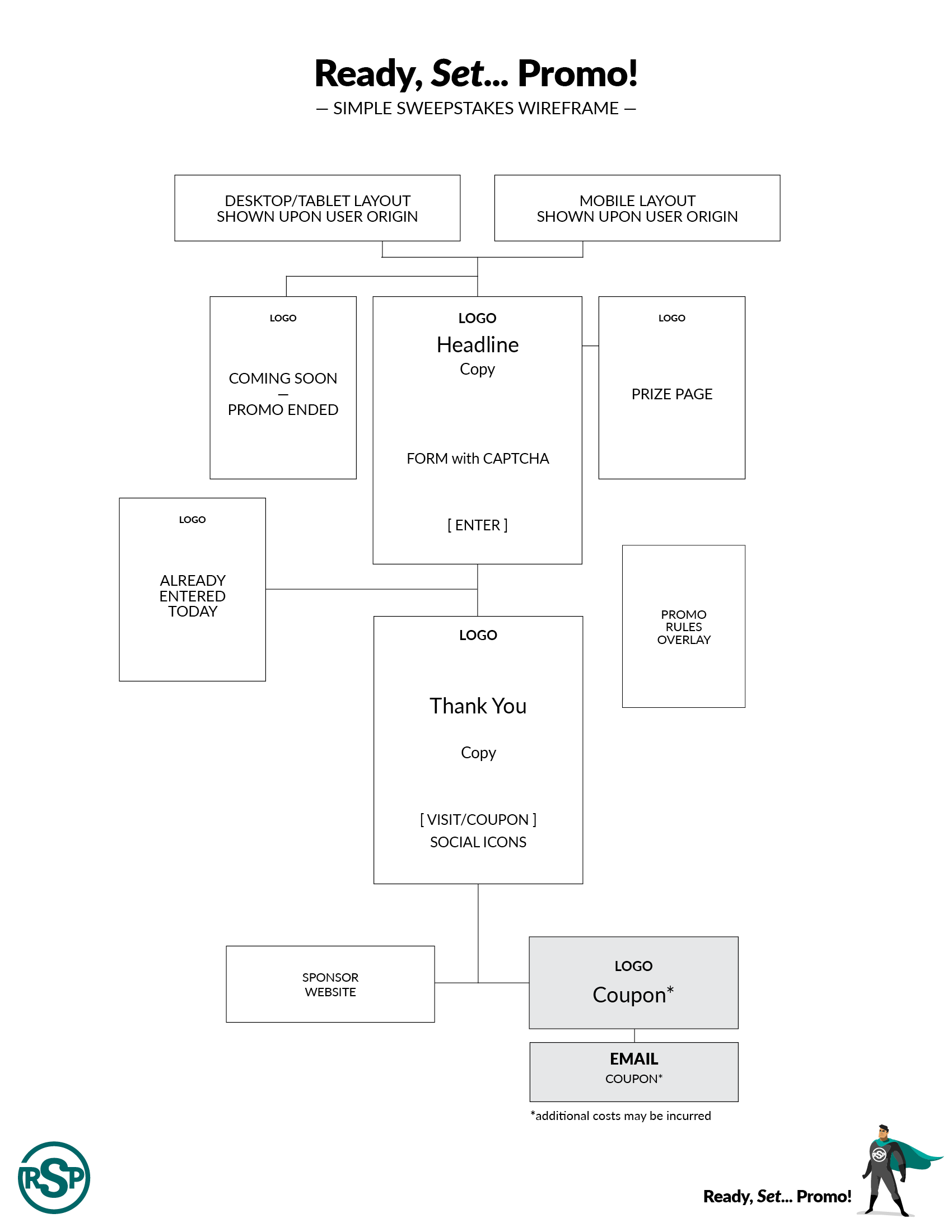 What if I want a different layout?
For an additional fee, we can accommodate most design changes, just provide us with your layout and let's get talking!
Ready to Bring Your Promo to Life?
To learn more about what RSP promotions can do for you schedule a meeting today!
Ready, Set... Promo! | PO Box 230850, Las Vegas, NV 89105
© 2023 Ready, Set... Promo!