Ready to Run
™

Match to Win!

Match 2, Match 3 … Under each card is another chance to promote your brand!

CODE FREE - GRAPHIC BASED
Why Photoshop?
It seems that every day there is something new to learn, new software, new solutions, new platforms. Ready, Set… Promo! will set you FREE from all of that.
No learning curve, all you need to know is photoshop.
Follow a few guidelines and you will be able to create a promotion that looks just the way you want in no-time at all!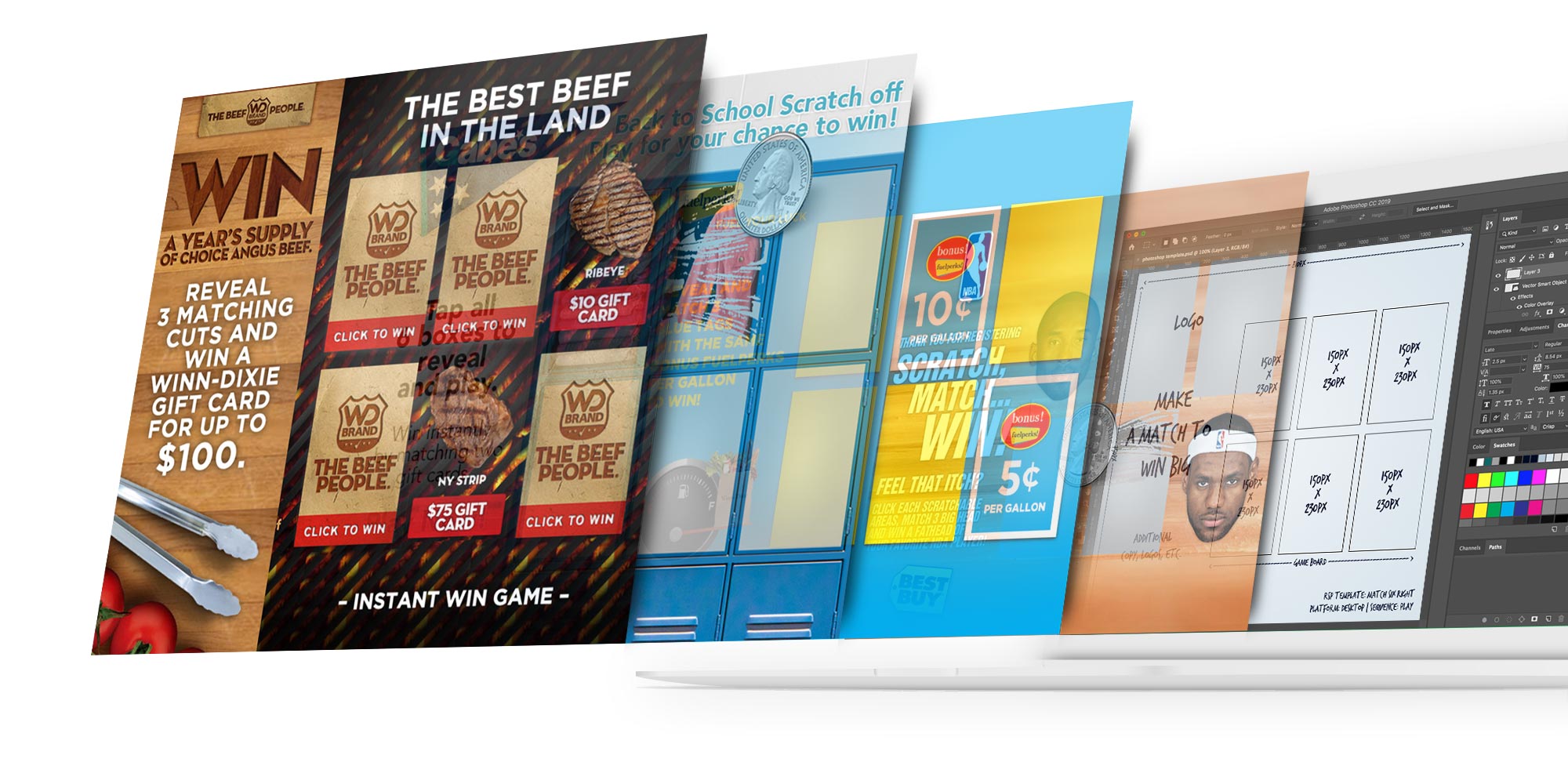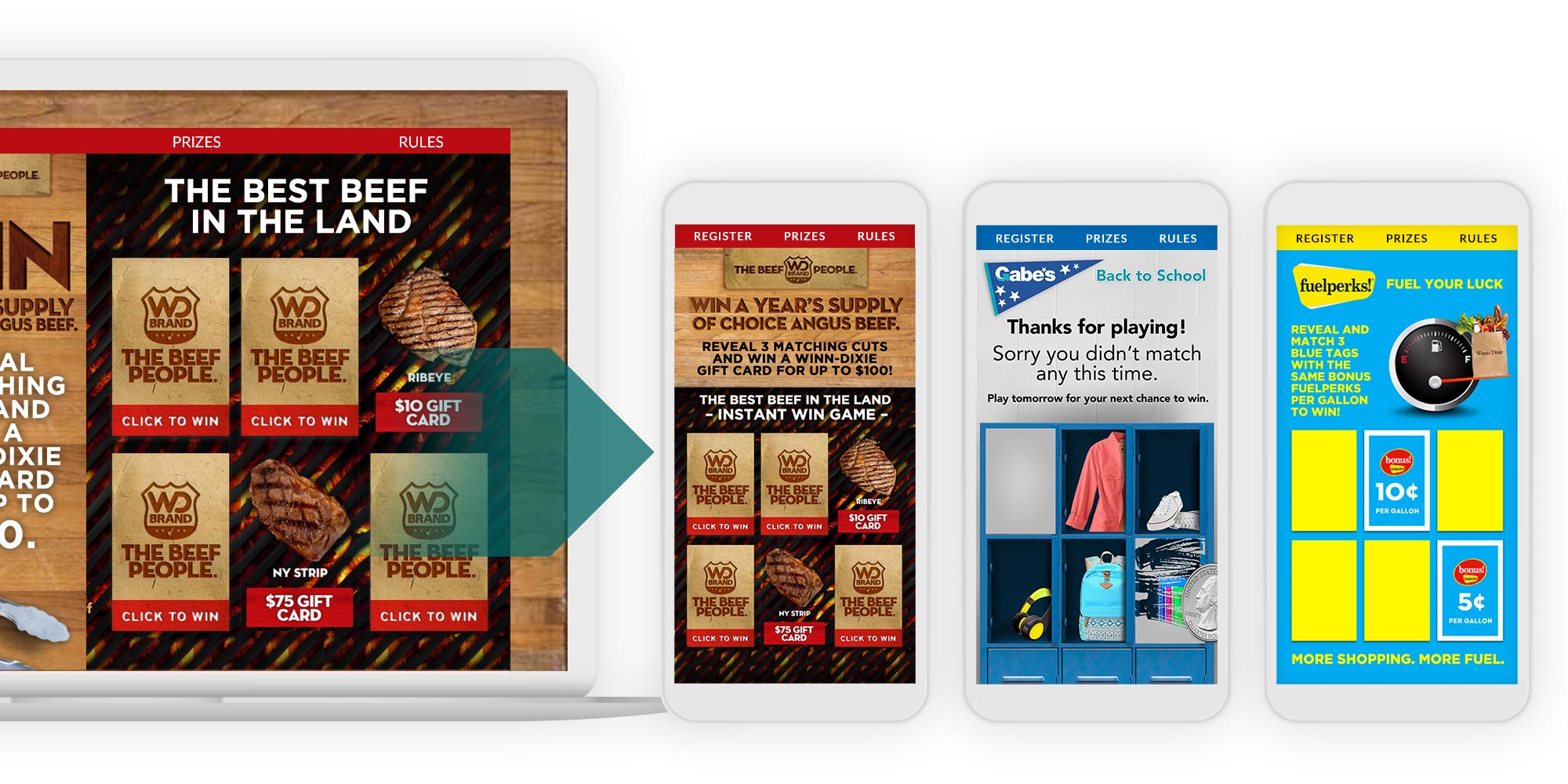 MOBILE READY
Adaptive vs Responsive
A Ready, Set… Promo! promotion is designed to look its best in every environment, not just on a computer monitor, but on tablets and phones.
The "Responsive" design of scaling and adjusting content does not always ensure the best result. We have designed and programmed our promotion to be "Adaptive" to the mobile world by showing a phone tailored layout
At RSP we want to make sure the user has the best experience and your brand looks fantastic!
Available Match to Win Layouts
Preview our "Fun Under the Sun" example of a Match to Win promotion by selecting a layout option below.
What if I want a different layout?
For an additional fee, we can accommodate most design changes, just provide us with your layout and let's get talking!
Typical Match to Win Wireframe
Review and download a typical Match Game promotion flow below
Ready to Bring Your Promo to Life?
To learn more about what
RSP promotions

can do for you click or call!
Or just complete the form below
(*) Required fields
© 2022 Ready Set... Promo!